GPT-4 powered


Cover Letter Builder
Our AI Cover Letter Builder will help you write a professional cover letter in just a few minutes. Created by experts. Using the latest technology.
Why use the Cover Letter Builder?
Our users get employed 48 days faster than average (according to an independent report from our biggest client)

Fast and easy

Customized to suit every type of job and employer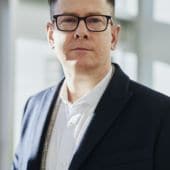 I had been unemployed for nearly two years – and suddenly I got three interviews in one week! Thank you for a great product!
Karl Wilson
Key Account Manager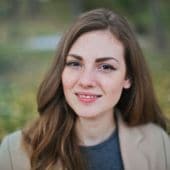 Aside of giving me a great structure and a correct language, the Cover Letter Builder gave me ideas on how I could start my applications in a creative way. If I got to the interview stage? Of course!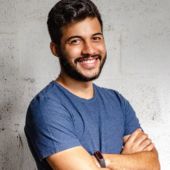 Being born and raised in India, with English as my second language, I needed some help with the grammar and wording. With Cowrite's Cover Letter Builder, I just had to think about who I am and what I'm good at. Thanks Cowrite for a great product!
Ramesh Sharma
Front-end developer
How our cover letter builder helps you land that job faster
A smart template for creating your cover letter
Cowrite has created an application that takes templates to a whole new level. By answering simple questions about yourself, the service helps you create cover letters that are perfectly tailored to suit any job and employer. From various text options suggested, you choose the alternative that best describes your experience and personality.
To increase your chances of landing the interview, it is absolutely crucial that your cover letter is well-written and tailored for the job. This is precisely what Cowrite will help you achieve.
How does the technology work?
Our advanced algorithms seamlessly weave together your answers with pre-written texts sections from a large database. The texts in the database are created by professional copywriters, which means that your cover letter will be of exceptional quality.
You can find examples of cover letters created by our cover letter builder below. Writing a cover letter with Cowrite takes around 10 minutes. Can you imagine being just a click away from your perfect cover letter!
Who created the service?
The texts generated by this application have been created by Cowrite's experienced and highly-trained team of copywriters. We have made sure to be able to help you with everything from headline and introduction to a really good ending.
It's free to try!
Increase your chances of landing your dream job! Minimize the risk of being outperformed by other applicants before you even get to the interview. And, if you don't like the suggestions created for you by the Cover Letter Builder, you pay nothing.
Try now!
Tips on how to write a good cover letter
1. Tailor the letter to the job
Recruiters are quick to ignore generic letters that are not customized for the position you're applying for. Be sure to look closely at the job description to figure out the key components and customize your letter accordingly.
2. Don't reinvent the wheel
When writing content intended to persuade the reader, the "arrangement" or organizational structure of classical rhetoric is, without a doubt, the best way to go:
Introduction: Write something that piques the reader's interest. You only have a few seconds to grab their attention.
Background: Why are you applying for this particular job, with this particular employer?
State your case: For a cover letter, it is as simple as asserting that you are a perfect fit for the job!
Outline your arguments: Describe why you are the perfect candidate for the job. Feel free to divide this section into parts, such as previous experience, education and personality traits.
Conclusion: Write your "call-to-action" here. This section should ideally underscore why the employer should not miss the opportunity to meet with you.
3. Keep it short and sweet
Perfection is achieved, not when there is nothing more to add, but when there is nothing left to take away. Keep that in mind when writing your cover letter.
4. Proofread. Tomorrow.
Let your cover letter rest for a day or two, then proofread it. You will almost certainly change something when revisiting your text after a good night's sleep.
FAQ
What is the Cover Letter Builder?
Why should I use the Cover Letter Builder?
Can I write a CV and resume with this service?
Isn't there a risk of every letter turning out the same?
Does it really work? It sounds too good to be true!
Can I use Cowrite free of charge?