Så kan du skriva jobbannonser


på några minuter
Cowrites textrobot hjälper dig att skriva jobbannonser som är sökordsoptimerade, fördomsfria och som i snitt får 35 % högre konvertering.
Skriver du jobbannonser med copy+paste?
Du är inte ensam. Alla har vi viktigare saker att göra. Tyvärr får vi färre relevanta ansökningar om vi inte skriver kärnfulla, sökordsoptimerade och fördomsfria annonser.
Nu behöver du inte skriva själv. Att skriva med Cowrite tar 5-10 minuter och texterna blir makalöst bra.

Så bra att du i snitt kommer att få 35% fler ansökningar till tjänsten.

Har du råd att inte testa?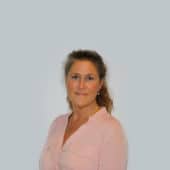 "När vi började använda Cowrite för våra annonser ökade vi konverteringsgraden för ansökningar med 35 %"
Cristina Quarles van Ufford – Head of Center of Recruitment Excellence, Manpower
Om Cowrite
Vad är Cowrite egentligen?
Varför ska jag använda en robot för att skriva?
Vem borde använda Cowrite?
Vad är fördelarna med att använda Cowrite?
Blir inte alla texter likadana när man använder Cowrite?
Fungerar det verkligen? Det låter för bra för att vara sant.